Our aluminum enclosures are ready to work with many major manufacturers of waterworks equipment, including Watts, Zurn and TigerFlow. But their versatility also makes them an affordable, effective solution for custom aluminum enclosure applications, as well.
We've worked with numerous clients over the years to develop enclosures to their specifications, going beyond our typical applications and into use cases such as quench systems, glycol pumps, water tanks, oil-water separators and more.
While our main focus is on waterworks, pumps and backflow preventers, if there's a need for a custom aluminum enclosure, our design team can create a solution that can be turned around far more quickly than conventional construction, and at a cost that might pleasantly surprise you. From unusual sizing to large-footprint enclosures, Safe-T-Cover delivers.
Here are four reasons to consider a custom enclosure:
Custom enclosures offer protection for sensitive or dedicated equipment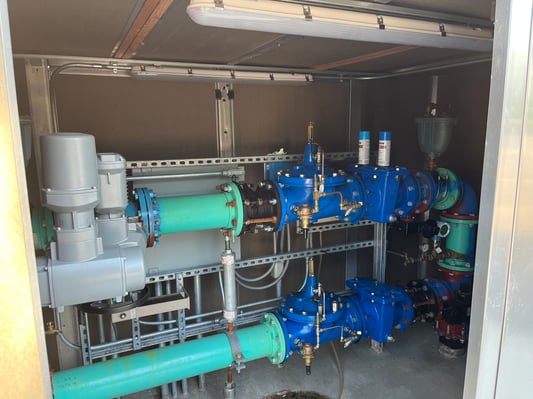 Some equipment that has historically been installed below-ground in a vault are now being installed above ground. In the case of oil-water separators or a quench tank, these need standard protection, but they also need to be insulated from the environment and equipment around them.
We've worked with companies across industries to design custom solutions that meet their needs to protect equipment and preserve operations.
Enclosures for equipment requiring full 360° access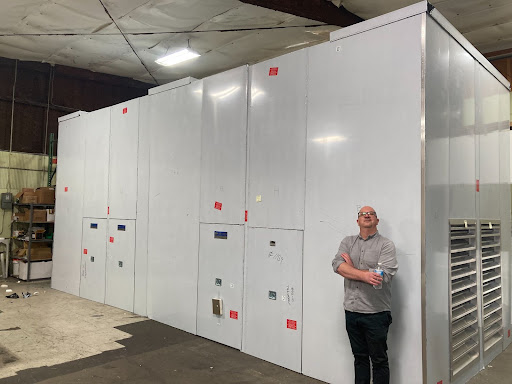 In some instances, clients request that we develop enclosures that act as permanent structures, with doors and full ability to walk around equipment for service. In addition to our standard modular panels, we can develop custom enclosures with a hinged door (and our industry-leading MUNI-LOK vault key solution) and lighting to make your enclosure more like a dedicated utility room.
If we can develop it in our Nashville production facility, and we've done custom 20x40x15 enclosures and beyond, we can make it a reality for you.
Cost-effective structure replacement
We've worked with customers needing a value-minded alternative to replacing structures. Rebuilding an equipment shelter or pump house takes time, money and navigating the bureaucratic intricacies of local government (permits, ordinances, compliance, and so on).
An aluminum enclosure can be used instead, which can be developed in as little as four weeks, delivered flat and assembled easily on-site with no need for seeking permits.
Commercial HVAC noise reduction
In the instance of a hotel or commercial facility, having industrial-grade HVAC equipment can result in significant noise that can be disruptive to day-to-day operations and maintaining standards of professional hospitality. We've developed custom enclosures for air conditioning units that mitigate noise while also providing ventilation and protection from the elements.
These are just a few main reasons to consider a custom aluminum enclosure. If you have questions about your particular situation and are interested in a custom enclosure, our experienced design team is available to help you figure out your best move.
Whether it's a standard enclosure ready to ship from our facility, or a custom enclosure that solves particular challenges for your business, you'll enjoy superior protection and peace of mind. Contact our design experts today!