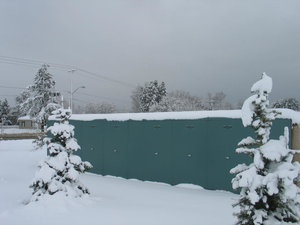 We've covered a lot of ground in recent months related to backflow prevention and the importance of an above-ground enclosure protecting both your waterworks and the public water supply against harsh weather conditions. What we haven't covered as much is our commitment to protecting HVAC pumps, compressors, generators and vacuum pumps.
Protecting pumps and other sensitive utility and emergency equipment is crucial; it was only two years ago, almost to the day, that Texas' vulnerable power and utility grid succumbed to extreme winter weather, causing death and damage over two grueling weeks. But there's an added advantage to having an insulated Safe-T-Cover aluminum enclosure: noise dampening.
Regardless of location or application, no one in normal circumstances wants to hear the loud rumble of a pump or generator. Our insulation panels not only protect against the elements, but it is also made of 1.5" thick CFAB cellulose foam board, capable of reducing noise emanating from inside the enclosure by up to 85%.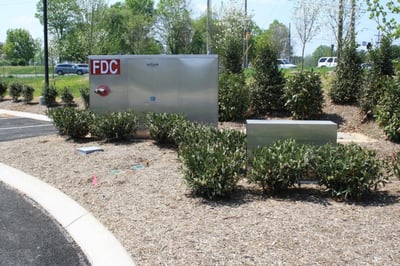 What's more, these panels are mold-resistant and boast a Class A fire rating, meaning that, in addition to a marine-grade aluminum enclosure, these panels lend superior protection against fire and moisture-related damage alike. As with any of our modular enclosures, these panels can also be manufactured to address any situation, including custom-designed applications.
In addition, CFAB insulation is a sustainable solution, produced with post-consumer materials using less energy, and is completely recyclable in most instances.
A sustainably-manufactured product with exceptional protection from extreme weather, water and fire, while also providing sound mitigation and supporting proper utility function – there really is no debate. A Safe-T-Cover enclosure is the best and most comprehensive solution for any utility application.
Speak with one of our design experts today to see how we can draw up a solution for your exact needs.