Industry expert, Bruce Rathburn, believes backflow preventer testing should be required for safety. Rathburn spends his days working to keep our nation's waters safe. He's the owner of American Backflow H2O and an expert on training, consulting and backflow preventer testing. He believes testing shouldn't be optional and thinks the insurance industry will be the driving force behind the push requiring backflow preventer testing in the future.
"Insurance companies have really taken hold of backflow prevention and have realized the necessity," says Rathburn. "It is a liability if public water system owners don't get backflow preventers tested."
Rathburn adds insurance companies are realizing lawsuits and unnecessary claims could result if water system owners don't protect water quality and backflow preventer testing is overlooked. He says these are critical reasons why support for annual backflow preventer testing is growing, but not the only ones.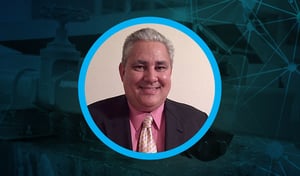 Put Public Safety at the Forefront
A commonly used backflow device is a Reduced Pressure Zone (RPZ) valve assembly. Installing the device protects your drinking water and the city water supply from contaminants.
Periodic backflow preventer testing ensures your RPZ's internal seals, springs, and moving parts are working properly. These parts are subject to any number of issues, including:
Rathburn says when the public water supply becomes contaminated, citizens want answers. If a cross-connection occurs, public water system operators most likely will face an avalanche of questions.
"People will start asking hard questions of city leaders and managers. They'll wonder what they're doing to protect the public water supply," contends Rathburn. He says backflow preventer testing protects public water systems against both non-health and health hazards.
Why It's Critical to Test Irrigation Systems
Texas is not only the country's second-largest state, it's also home to more than 8,600 water purveyors, and many provide required testing on irrigation systems.
Rathburn strongly believes irrigation system owners should be required to perform annual backflow preventer testing. Contaminants can enter an irrigation system from fertilizer or pesticides that are sprayed onto lawns. But opponents don't want to force owners to test their systems. It's concerning because of the threat this poses to the water supply and the fact that backflow preventer testing is relatively inexpensive.
"People come in and do group rates at less than $25 per annual test," he contends. Rathburn questions why some testing opponents are willing to put lives at risk for $25.
In addition to illness concerns, water purveyors should consider compliance with plumbing codes. Rathburn cites M14 of the American Water Works Association manual. It describes the causes and prevention of backflow and cross-connections in potable water systems. The manual recommends annual backflow preventer testing, yet many don't adhere to it.
Public Safety Officials Support Code Compliance
Although some water purveyors ignore the rules regarding backflow preventer testing, a growing number embrace compliance codes. They want to protect the public's health. Rathburn sees increasing involvement from leaders in many different industries, including:
Plumbing
Fire
Irrigation
Recycled water industries.
Local codes often recognize the degrees of hazard in each respective industry. Rathburn believes codes will require more backflow preventer testing across the board – for all hazard levels.
He also notes that current industry literature offers detailed answers regarding the types of assemblies needed for a specific situation. This makes it easier to select the correct backflow preventer to protect the water supply.
Above-Ground Enclosures Will Be More Common
According to Rathburn, Texas ranks as one of the largest vault and enclosure markets in the country. However, he predicts a future increase in the use of above-ground installations that are insulated to prevent freezing and breaking.
"It's easier and safer for testers to walk into an enclosure than going down in a pit," he says.
They're also safer. Rathburn says a few men in his region died from asphyxiation when they were exposed to gas inside a vault. As a result, in 1992 the City of San Antonio started favoring above-ground installations.
Annual Backflow Preventer Testing Success Story
Rathburn's 30 years in the business includes a stint as President of the American Backflow Prevention Association. For his work, Rathburn earned the group's highest honor—the Meritorious Service Award of Excellence. And when he became Backflow Prevention Supervisor for the San Antonio Water System he demonstrated how to run a successful backflow preventer testing program.
His department monitored 869 square miles of water distribution, with more than 650,000 connections, and sent out 54,000 backflow preventer testing notices annually.
When he retired last year, 85 percent of the water system's customers complied with the testing requirement.
What's Ahead for the Industry?
Rathburn predicts most backflow preventers will experience some problem, typically within two years. But owners with appropriate test documentation will be in a better position to mitigate insurance claims that result from potential cross-connection issues.
At the same time, Rathburn wants to see the engineering community embrace knowledge about cross connections and engineering students receive more training on backflow preventers and backflow preventer testing.
Regular backflow preventer testing is just one of the ways to ensure your equipment is running properly. If you're taking the time and spending the money to have it tested, you should also make sure it's protected, too.
Don't leave your backflow preventer exposed to thieves, accidents, or the elements. Our "Complete Guide to Backflow Preventer Enclosures" can help. This free download will show you the styles and sizes that are right for you.
And if you're concerned about how your enclosure may look, our "Enclosure Aesthetics Guide" will show you how easy it is to blend your enclosure into its surroundings. You'll learn five ways to improve the look of your enclosure and make it less noticeable.