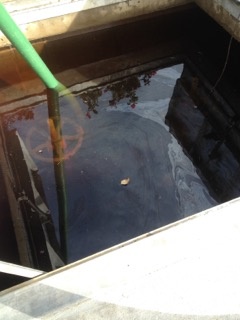 Safe-T-Cover is hosting an all new webinar this month. The 30 minute panel discussion will take place on May 22nd at 2pm Eastern. This is the first webinar on underground utility vaults held with representatives from many sides of the backflow installation equation. This panel discussion is sure to introduce you to some new perspectives. If you design domestic water distribution systems, you need to hear this.
The current regulations surrounding underground utility vaults vary widely by state and municipality. Some regulations have been in place for decades, while others have been more recently updated or changed due to new information about utility vaults. In some areas, confined space deaths or injuries have brought about a change in the status quo. In others, vault flooding (and the potential cross connections it causes) is changing minds as well. Our panelists come from municipalities with differing views on vault installation. They'll discuss this as well as changes they've experienced since entering the industry.
About the panelists:
Chris Mayhew is a certified tester and instructor in Richmond, VA. He teaches both a 40 hour backflow tester certification course as well as an 8 hour installation course. He completed the University of Florida (UF), Training, Research and Education for Environmental Occupations Center (TREEO) and holds multiple nationally recognized certificates and a Commercial Plumbing Inspector Certificate from the ICC.
Joe Gildersleeve has served as the manager with the City of Arlington Water Resource Services for 12 years. Water Resource Services safeguards the City of Arlington water and wastewater systems through applicable federal, state and local regulations. These regulations are implemented in the Industrial Pretreatment, Backflow Prevention, Grease Abatement, and Liquid Waste Transporter programs of the City of Arlington Water Utilities.
Sean Cleary is VP of the IAPMO Backflow Prevention Institute. A 34-year member of UA Local 524 Plumbers and Pipefitters Union, Scranton, Pa., he graduated from their apprenticeship program in 1982. He received his journeyman plumbing license from the City of Scranton in 1983 and received his Master Plumbers License in 1988. He has worked in all phases of the plumbing and mechanical industry.
Nataly Flores is a civil engineer at Menlo Engineering Associates based Highland Park, New Jersey. MEA provides engineering & landscape architecture design services. They have more than 3,000 planning & design projects to their credit.
Even though we've written rather extensively on backflow preventer installation and underground utility vaults, there are still many questions we have:

Just how effective can a backflow preventer be if it has been submerged in flood water for weeks or months?
How many backflow preventers can be tested in a day in vaults? How about in enclosures?
What percentage of water purveyors know about vault flooding? What about civil engineers?
What is the biggest concern when a tester opens up a vault?
Is the vault the preferred method of installation and why?
What do all these folks from different areas of the industry agree upon?