We talk a lot about the meat and potatoes functionality of our aluminum enclosures: insulation, durability, protecting natural resources and your property. And that's why we do what we do; these are our baseline need-to-haves. But we also believe in enclosures that not only protect, but look good in the process: nice-to-haves, if you will. That's why we don't just employ structural designers, but graphic designers, creating custom graphics solutions that give our enclosures an artistic and aesthetic flair.
Now, we're a little biased; we think our enclosures look pretty good on their own, whether it's our standard silver or one of our base color options. That's us, and we know that that may not work in all situations. Sometimes, a graphic wrap is needed to customize an enclosure and make it something more than just protective equipment.
Here are some examples of our custom graphic wrapped solutions out in the wild.
Safe-T-Cover On Campus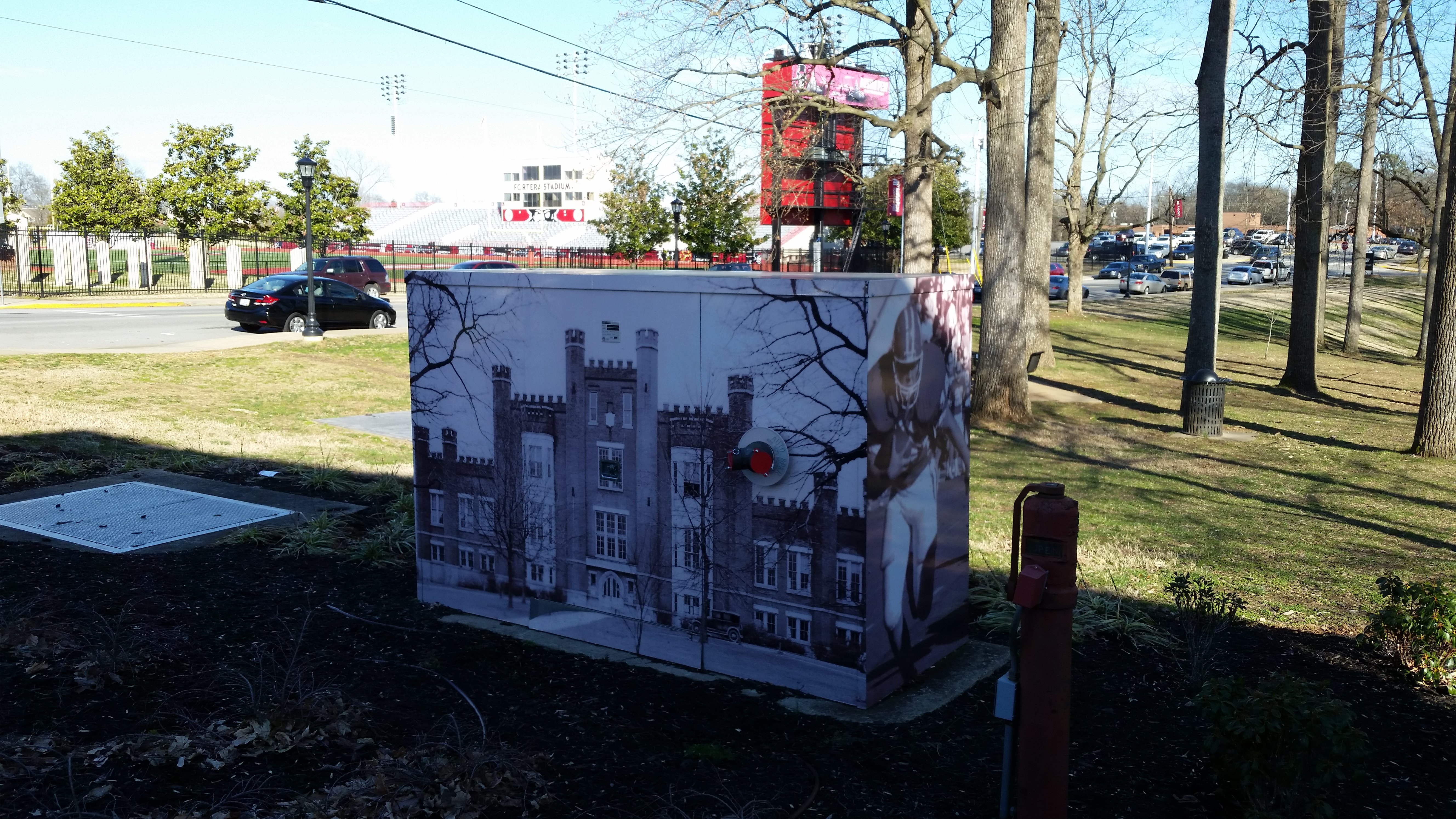 When you're on a college campus, you typically know you're on a college campus. Campus neighborhoods and branding are a pair about as old as the modern higher education concept itself. At Austin Peay State University, even the enclosures act as a reminder of the school's history and spirit.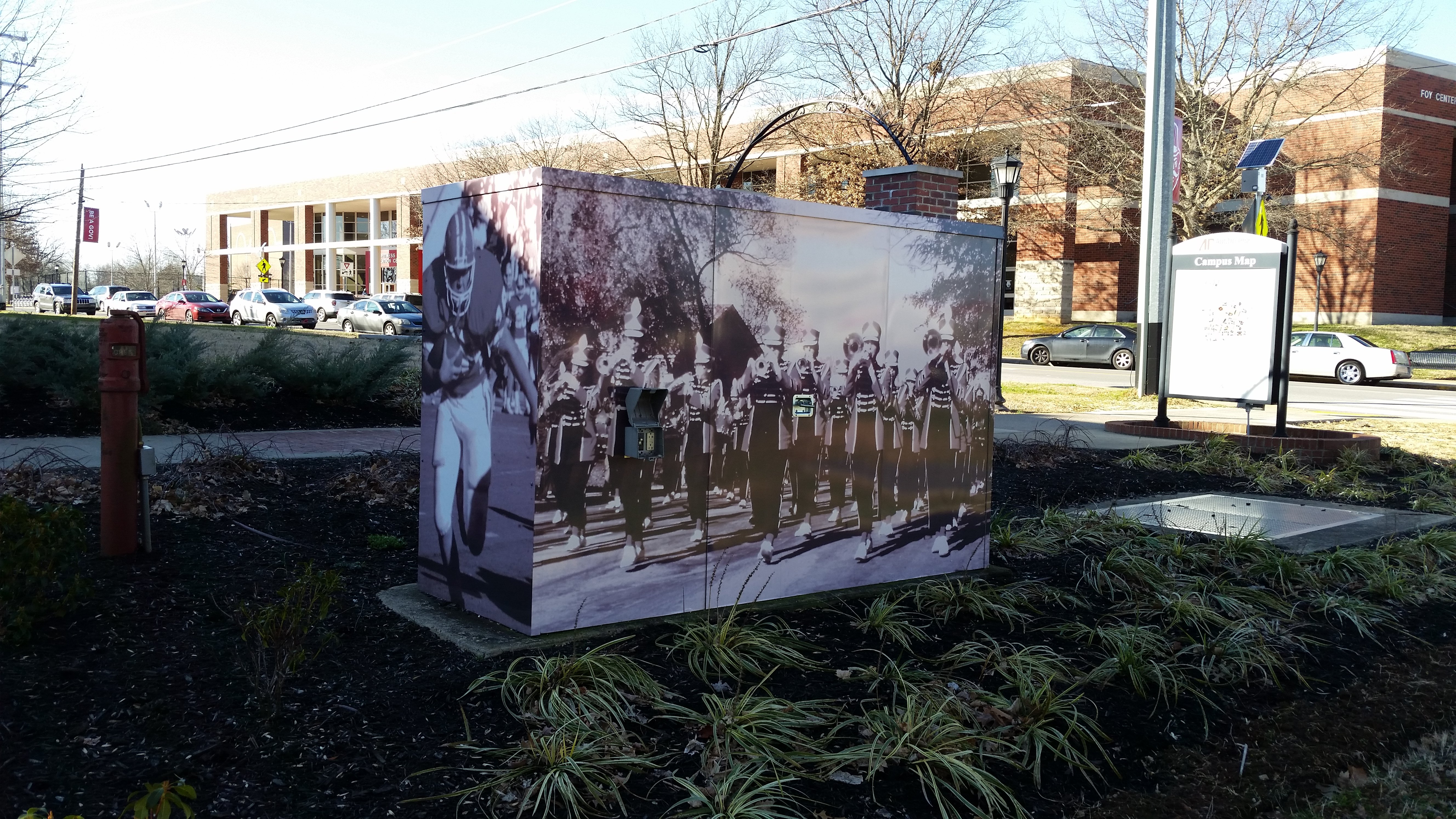 These photos were expertly enlarged onto a custom vinyl wrap so as to avoid washout or pixelation. These wraps are durable and resistant to the elements and fading. Covering our standard enclosures, they add to the sense of place and experience distinct to the on-campus collegiate experience.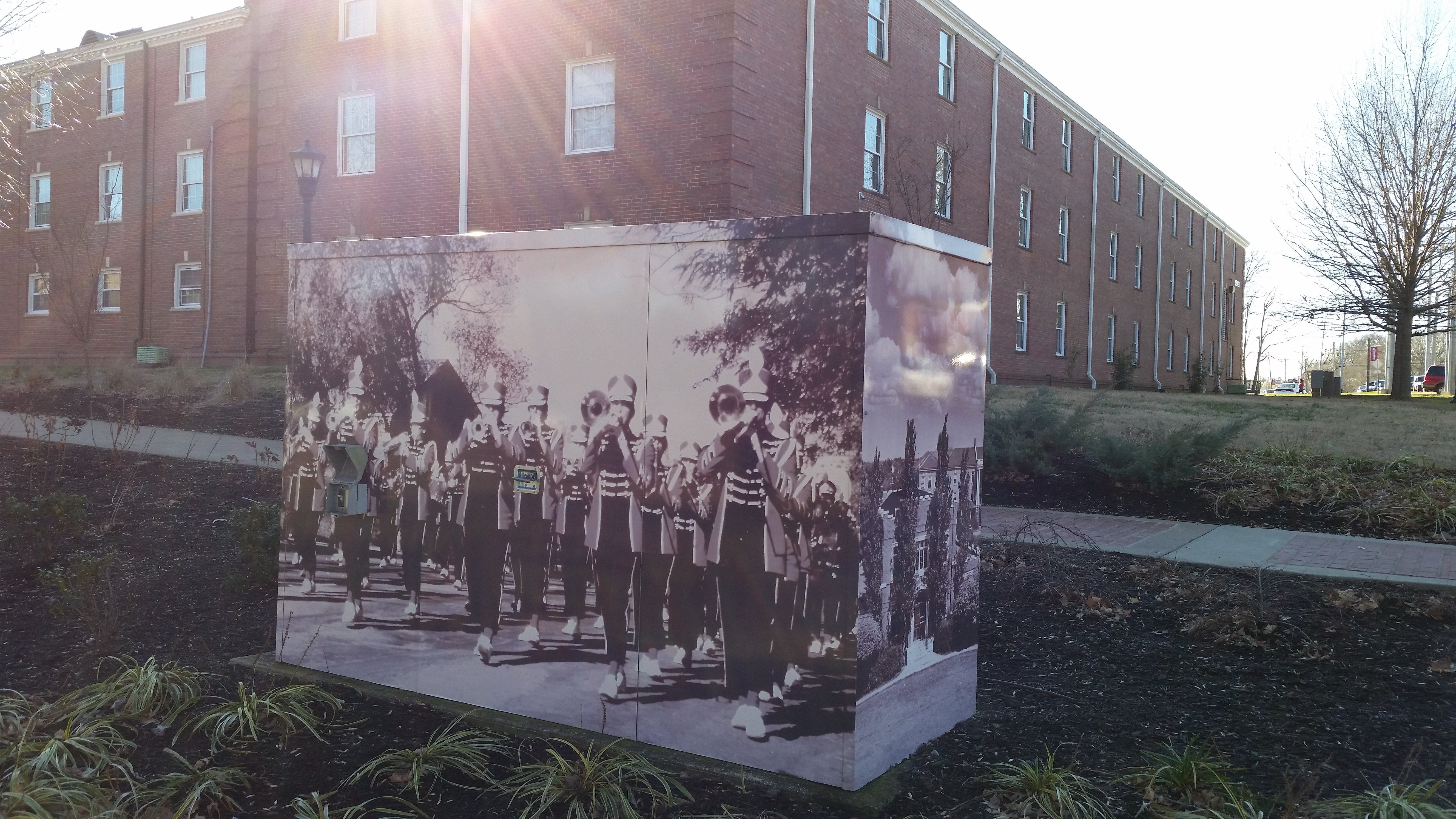 Enclosures as an Extension of Brand and Promotions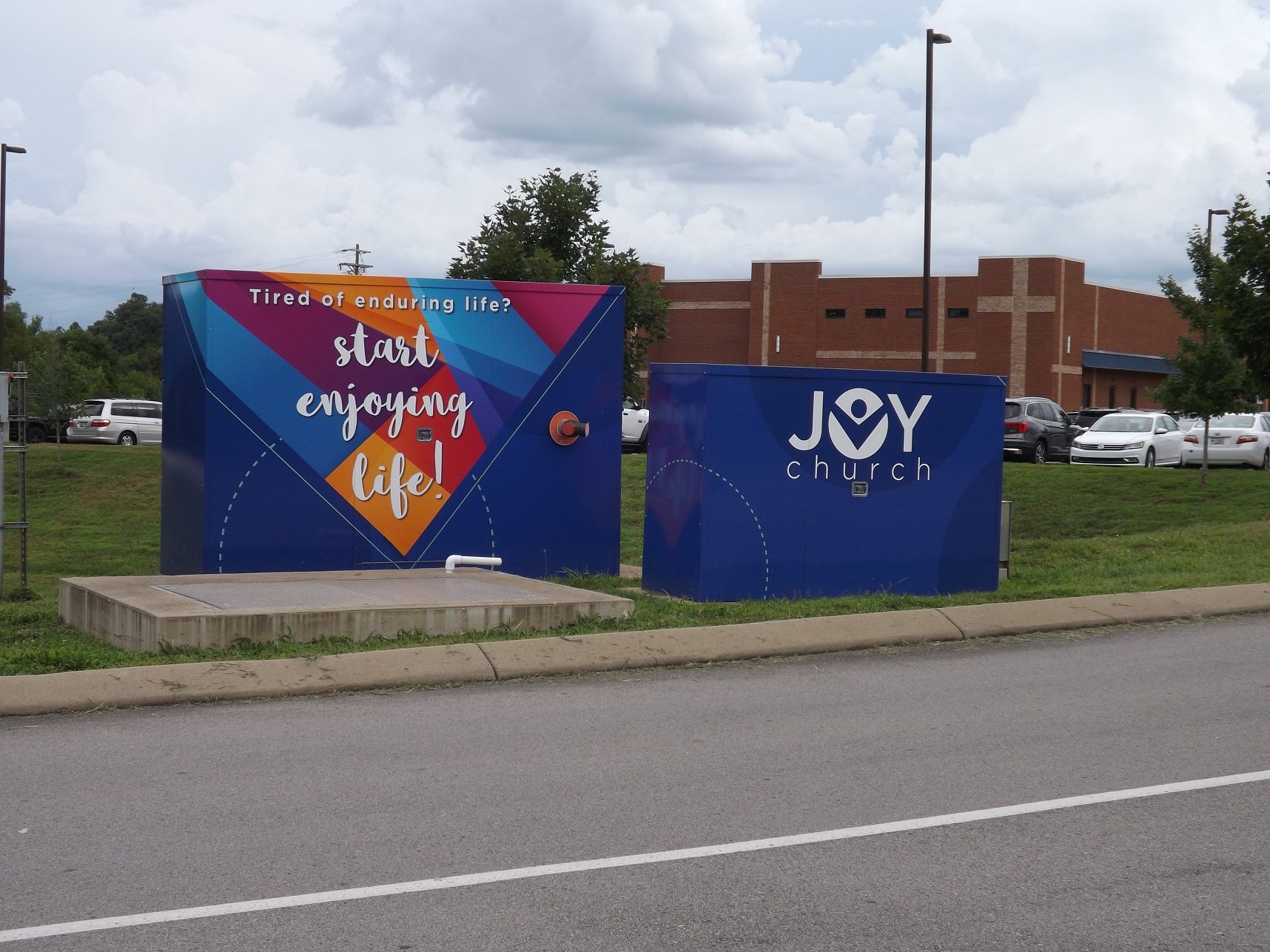 This Tennessee church is using their custom wrapped Safe-T-Cover aluminum enclosure to provide a bright splash of color contrasting nicely with their brick facade building and greenspace. What might have been drab and ignorable before is now a billboard inviting people to join them for services.
Turning Function into Fashion...and an Attractive Seating Area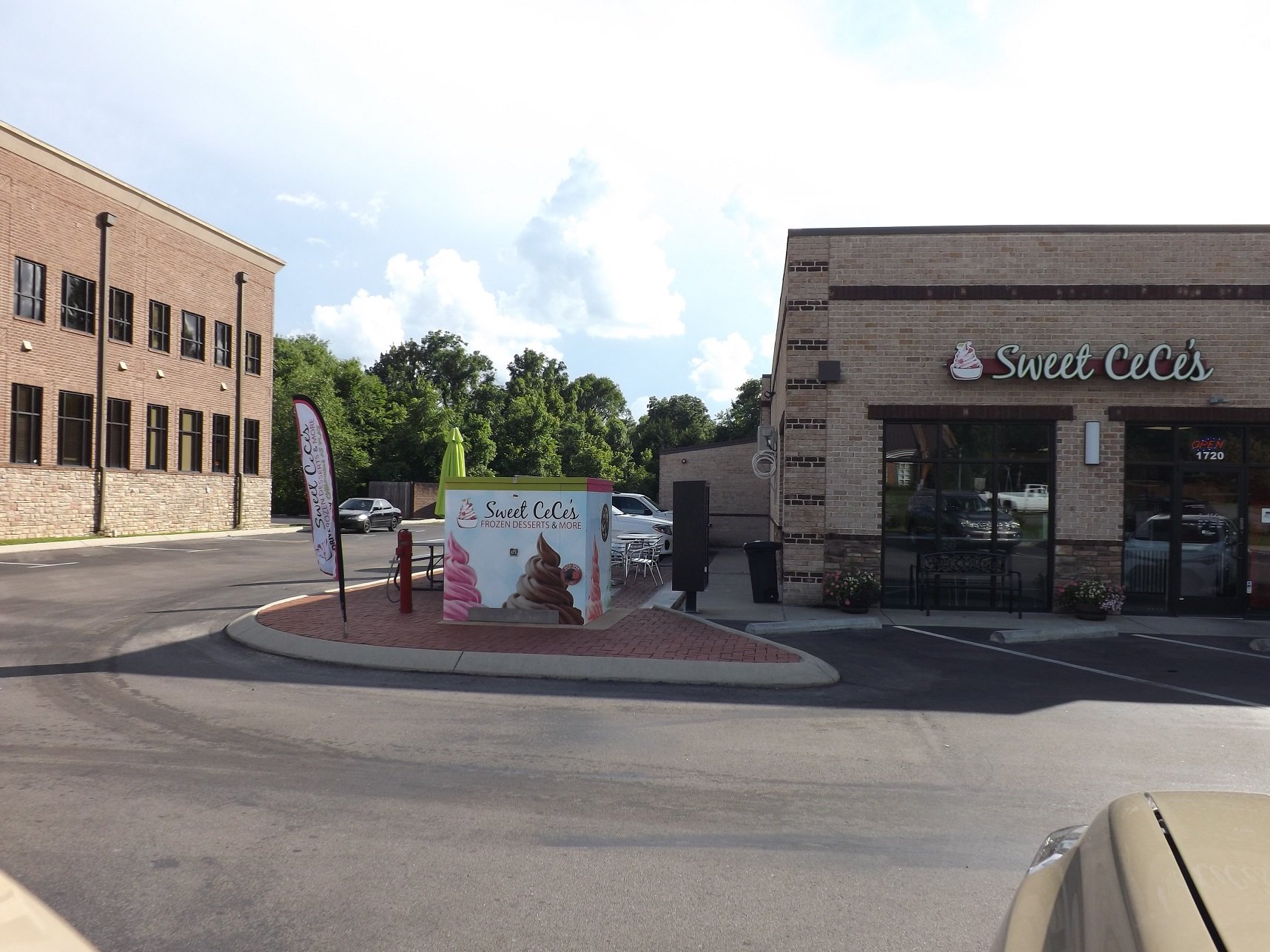 We understand that few people want to sit next to an enclosure to enjoy treats with their families or during date night. But this custom graphic solution works well in a number of ways.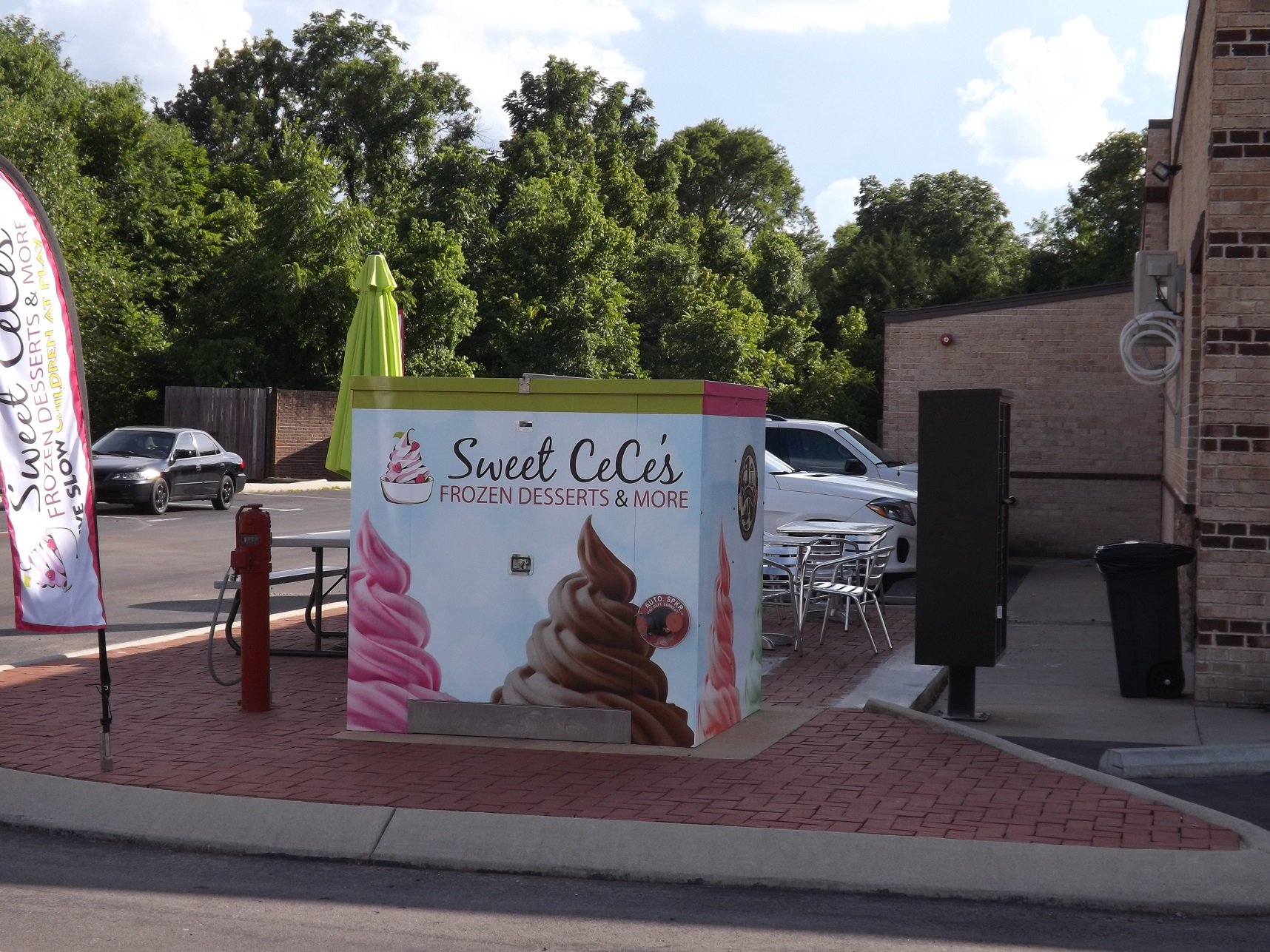 Again, bright colors create variety against the neutral brick facade and pavers and acts as added signage for the storefront. The vinyl wrapped enclosure also acts as an indirect partition for an outdoor seating area. Perhaps dessert next to utilities isn't so bad after all.
Art Where You Might Not Expect It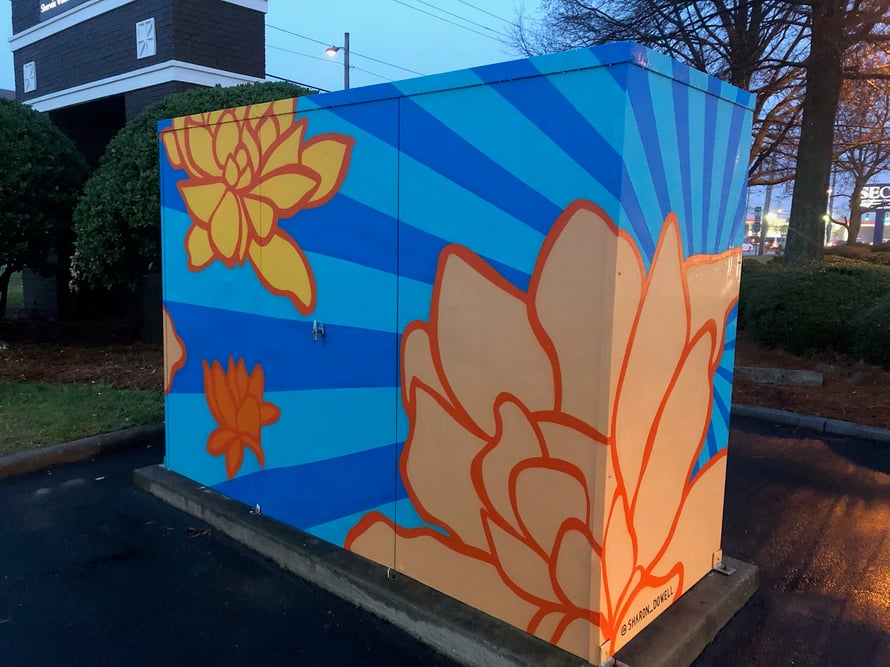 Here, tucked behind a Charlotte, NC storefront of a major national coffee chain, is a work of art wrapped in a work of art.
This Safe-T-Cover enclosure is wrapped in a design by Charlotte-based public artist Sharon Dowell, providing a bright, whimsical touch to what otherwise might just be viewed as a box. Here, a major company is paired with a local artist's splash of color, speaking to both brand and place.
Custom wrapped enclosure solutions: Your vision, our execution
Whether it's a beautiful classic silver, or custom wrapped with bright, colorful graphics, Safe-T-Cover enclosures can act as an extension of your brand identity, or simply stand out as an attractive piece of art where few might expect it, our enclosures provide not only superior protection for water works and sensitive utility infrastructure, but are also aesthetically pleasing.
If you want to not only think outside the vault, but make a bold brand statement, our team is here to help make that happen. Connect with one of our design experts today on a modular enclosure solution with an eye for design.