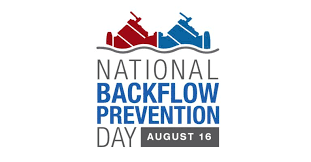 Did you know that August 16th is National Backflow Prevention Day? The unwanted flow of water in the reverse direction (especially contaminated water into the clean drinking water supply) is such a common and undesirable occurrence, that we have a national day of celebration to prevent it!
On Tuesday, August 16th, the Safe-T-Cover team spent the day celebrating by attending and presenting at The Water Tower in Buford, GA. Over 150 attendees joined together to celebrate backflow prevention, discuss best practices and ways to advance the industry and learn about new products and technologies.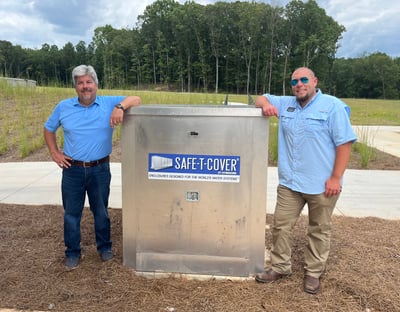 There were several training sessions that contributed to the education of the attendees:

Past, Present and Future of Backflow Prevention – an expert panel of backflow program directors, testers, contractors and manufacturers discussed where the industry came from and where it is going.

Emerging Trends in Backflow Prevention and Protection – Cary Wiley from Safe-T-Cover discussed national and local trends in backflow preventer installations, as well as confined space dangers and ASSE 1060 certifications.

Cross Connection and Backflow Prevention – Nick Azmo from Watts Water Technologies led a simulcast presentation broadcast all over the United States about the basics of Cross Connection Control and Backflow Prevention 101.

We also split into several teams and played a rousing game of Backflow Jeopardy led by Doug Taylor from American Backflow Products.

Everyone who attended the conference had a great time of in-person fellowship and seeing some of our colleagues for the first time since before the pandemic. Chad Wilbanks, Strategic Director of Training and Technology at The Water Tower said, "The National Backflow Prevention Day event was a great success. It was nice to see so many attendees from different segments of the industry come together to advance the protection of the water supply. The entire Water Tower facility is designed to advance the protection of water through technology and innovation."

You can learn more about The Water Tower at theh2otower.org or contact Chad at 470.822.0502.