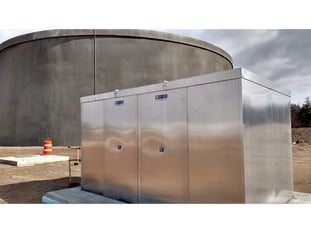 Safe-T-Cover has some exciting and important projects in the works and on the horizon. One of our current works in progress is in Gwinnett County, GA, where we are donating several enclosures to the county's Water Tower Project to the three main test sites.
The Water Tower Project is an effort that has come together over many years of research and testing to become an innovative campus focusing on digital technologies.
The test site for municipalities will set up a municipal water scale (hundreds of GPM) to test alternative filter systems and other systems. It will provide design and learning opportunities to test backflow device implementation for civil engineers, training on the latest backflow methods to ensure the best installation scenarios to contractors, and training opportunities for sales representatives to learn the latest backflow equipment and technology to provide their customers. Manufacturers will have access to the testing ground for the creation and advancement of backflow technology. Manufacturers like Safe-T-Cover will benefit from thorough testing of our products in stressful usage situations, leading to product advancement and new designs.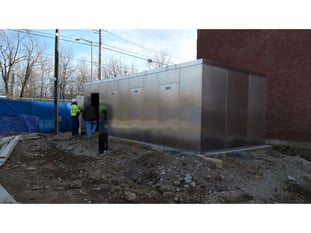 The Water Tower construction is expected to be completed by late 2022. The nonprofit water innovation center will include lab spaces, smart classrooms and a demonstration area enabling water treatment and monitoring experimentation. This will enable the campus to utilize urban water distribution infrastructure and experiment with new monitoring equipment such as in-flow sensors and meters, and devices such as pumps and valves.
With the growing population of Gwinnett County, the mission of The Water Tower is to be a thriving ecosystem of water innovation, which will be achieved by partnering with dozens of research groups, associations, and more, including Safe-T-Cover. We are proud to be a part of such a cutting-edge effort that includes so many respected entities. We are looking forward to seeing it come to fruition.
This is just one of the many important initiatives Safe-T-Cover, and our local representative Aqualine Sales, is participating in to advance backflow prevention and protection. Learn more about what makes underground vaults dangerous, and what can be done to maintain safety while saving money.