Whether your Safe-T-Cover enclosure is large or needs lighting, we have options to make sure your equipment is ready for inspection and servicing.
We received a question recently through our website that comes up every so often: Do you offer lighting options for your enclosures?
And the answer is simple: Yes, we do!
In most cases, our modular aluminum enclosures don't need lighting: with panel removal, access to your pump or backflow preventer is easy and hassle-free. However, in some large-scale or custom projects we've fulfilled in the past, our enclosures act as a freestanding structure and, in these cases, not having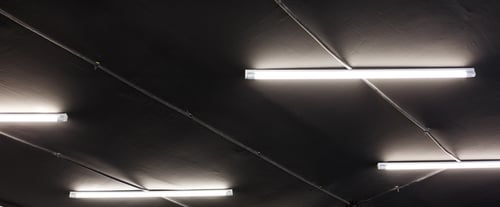 lighting is not an option.
We've got that covered, too.
From conventional fluorescent shop lights to efficient, long-lasting LED lights, Safe-T-Cover enclosures can be outfitted with lighting so that you or your service team aren't fumbling with flashlights or cell phones when inspecting and servicing your critical waterworks or other utility equipment. Installation is as easy as mounting a standard bulb socket or shop light fixture and switch to our California redwood framing and having a trained electrician properly wire it for power.
We're also exploring the possibility of solar-powered lighting for use in rural areas or simply as a more energy-efficient, sustainable alternative.
And, of course, lighting is one of many other available options for our ASSE 1060 insulated enclosures: slab-mounted heaters and alarm systems, custom designed vinyl wraps, and our patented MUNI-LOK vault key solution.
Contact one of our in-house design professionals today to discuss lighting solutions for your large or custom enclosure. From size and scale to thoughtful features, we can create an enclosure solution to meet your needs.