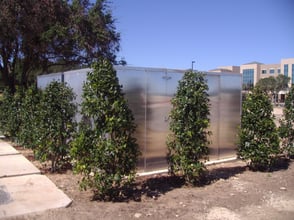 Safe-T-Cover is proud to announce our new comprehensive Best Practices in Backflow Prevention and Protection guide. The updated guide is designed to educate municipalities, engineers, contractors and technicians on the emerging trends in backflow preventer installation as well as best practices from around the country on how to protect water — our most precious natural resource.
The guide covers a wide range of topics, including basic backflow characteristics, common backflow preventers and typical installations. Best Practices in Backflow Prevention and Protection also offers safe and efficient solutions for municipalities considering an update to their standard details and to engineers needing to upgrade their specifications.
The goal of this extensive guide is to share quality information concerning the protection of our water supply, but just as importantly, the protection of our co-workers, contractors and technicians who service the water industry on a daily basis.
Please download our free guide, review the information and get back to us with feedback from your area of the world. We want to collaborate with you on all the best practices available in protecting our water supply and those who service the water industry.