Severe and unusual weather has already dotted the national landscape late this summer and into fall. After an unusually quiet tropical storm season, Hurricane Ian ravaged Florida and soaked the Eastern Seaboard. The Upper Midwest has already seen sub-freezing temperatures and some parts of Upper Michigan have already received a foot of snow. These kinds of anomalous events might naturally lead some in Texas to worry about the potential for another Winter Storm Uri, or what Texans remember as the "Big Freeze."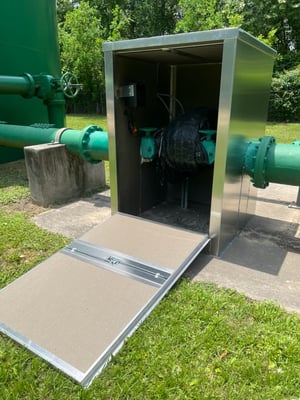 To be clear, many long-range forecasters don't see the likelihood of a follow up in 2023 to what happened in January and February 2021. Texas A&M's John Nielsen-Gammon puts the probability of another Big Freeze at two percent. At the same time, there are real concerns that the state's power grid is still not ready for the potential of another sustained extreme weather event.
Just this past summer, much of Texas was gripped by a powerful heat wave that tested the grid's resolve and nearly triggered rolling blackouts in urban centers. Mind you, this past summer tested the memories of those who lived through 2011, which was thought of, according to Texas Monthly, as "a black swan event."
The trigger to the series of utility failures wasn't the weather itself, but a failure to properly winterize pumps and natural gas wellheads. And while winter 2022 didn't result in a massive infrastructure failure, attempts by state officials to assure the public were met with skepticism and anxiety as temperatures plunged, again testing the grid's resolve.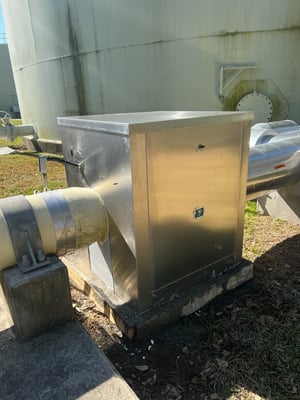 If you haven't already, now that hurricane season has closed and before fall gives way to winter, it's the right time to take a look at the utility infrastructure for your building or facilities and make needed preparations against extreme weather. Not that we expect it right now, but as a proactive standard against an unknowable, unpredictable future.
If you have an exposed pump system, control valve or backflow preventer, or it's covered by an aging bag or deteriorating fiberglass, or fenced without a top – believe me, we've seen it all! – now is the right time to review our online catalog or talk to one of our design experts about the options we have in modular, insulated aluminum enclosures, mounted heaters and alarm solutions. We can custom design solutions for many different use cases, and even create discrete, low-profile designs that blend into landscaping. What's more, modular aluminum enclosures don't require permits like a well or pump house, while also being a durable, long-term solution that provides ease of access for maintenance.
This is the right time to protect your building and waterworks against wildcard weather. Don't roll the dice, hoping for a mild winter. Make the proactive move and face any extreme weather – whether you live in Texas, Tennessee or Traverse City – with confidence, and with a Safe-T-Cover enclosure.