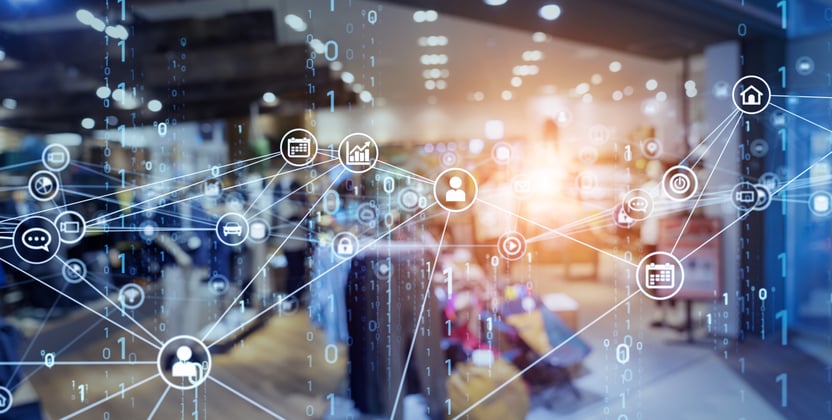 There are many factors impacting today's supply chain challenges — from higher demand, stockpiling and transportation issues. But the most pressing issue is a shortage of skilled workers.
Labor shortages are now an ongoing drain on the recovering pandemic economy, especially in the goods-producing sector. Companies have a hard time attracting the workers they need to meet increased demand. At the same time, the risk of infection remains an ongoing concern.
According to a study from the National Association of Business Economics, nearly half of American companies say they are short on skilled workers. That's up from 32% reporting shortages in the second quarter of 2021, which already was too high. And nobody thinks the labor shortages will be overcome anytime soon.
How are today's increasing labor shortages impacting the water safety industry? In three leading ways: the high cost of essential raw materials, access to aluminum, and slow international production and shipments of backflow devices. Here is a brief overview.
1 — Rising Prices for Raw Materials
According to the Financial Times, in October, copper prices closed at a 10-year high — $10,000 a ton. At the same time, industrial metals like aluminum rallied on growing concerns that the global energy crunch would hit production. In fact, aluminum traded at levels last seen during the 2008 financial crisis. Industrial metals are benefiting from robust demand and supply disruptions due to rapid increases in gas and coal prices. In fact, copper is being called "the new oil."
Bank of America reported that copper levels are the lowest in 15 years, with only about a three-week supply to cover demand. Further, it forecasted an ongoing copper deficiency and inventory declines into 2022.
The copper and brass shortage and price increases are a concern for the water industry, because they are among the main materials used in the production of plumbing and backflow devices.
2 – Aluminum Shortage
In November, aluminum makers warned that power cuts in China could cause magnesium shortages. A shortage of magnesium could curtail future production of the aluminum alloys used to make the metals in everything from car parts to food packaging to backflow devices. Safe-T-Cover, for example, uses high-grade aluminum in device production.
China, which produces around 80% of the world's magnesium supply, is cracking down on magnesium producers and other energy-intensive industries as it tries to maintain strict emission reduction targets amid a rising demand for electricity.
3 — Shipping of Backflow Devices
Those looking for good shipping news anytime soon aren't likely to hear it. Shipping backups at large U.S. ports, and the resulting goods shortages and price surges, are not likely to resolve until well into 2022. In October, about 77 ships were waiting outside docks in Los Angeles and Long Beach, California. They were carrying $24 billion worth of goods looking to find their way into the American ecosystem, according to Goldman Sachs.
Along with the shipping delays are also a shortage of workers available to unload the shipments in a timely manner that do make it to shore. The shipping backups are creating pressures that are feeding into the economy, putting constraints on everything from groceries to backflow devices. The majority of backflow devices are made overseas and shipped to the U.S.
One of the most important ways to deal with this crisis is to pre-plan your water-safety projects and order the parts you need sooner rather than later. This can help mitigate slower shipping and other wait-time holdups. Safe-T-Cover is here to work with you to make sure you get what you need when you need it.