The future of water is shared. So, too, is our responsibility toward it.
Earlier this year at ACE22, the AWWA debuted Water 2050, an initiative designed to future-proof water conservation and the waterworks industry. We discussed Water 2050 in a recent blog post, and Safe-T-Cover is pleased to partner with like-minded companies and organizations to protect and preserve Earth's most sensitive renewable resource.
Part of solving the riddle of protecting and future-proofing water is extending the circle of those involved in the process. The waterworks community is largely white, male and over 50 years old. While there's nothing inherently wrong with that fact, being stewards of the water supply now means that we also have a responsibility to bring new and different voices into the conversation. We recognize that many of us won't be around by then, but there will be a new generation of workers that need to be in a position to succeed.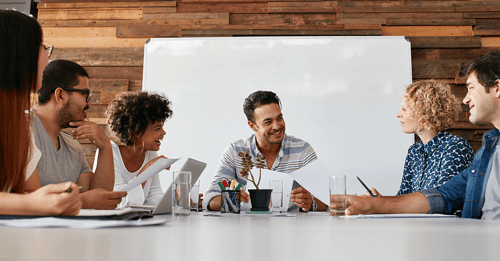 To rephrase, Water 2050 seeks to diversify voices, include more qualified people from more backgrounds and bring in as many of the above as possible. We at Safe-T-Cover recognize and embrace this challenge, having placed an emphasis on diversity, equity and inclusion in our facilities. Cary Wiley is leading the charge here as an organization and is actively participating in regional events to promote diversity in the waterworks sector.
The days of waterworks and backflow prevention being a simple, straightforward job are over. It's no longer pipe wrenches and pick-up trucks. As the world continues to become more digital and interconnected through Industry 4.0 and the Internet of Things, so, too, is water. Manufacturers and other companies reliant on water are being asked to do more with less, while there is still no overarching or governing standard in place for water safety or backflow prevention.
This is more than a matter of utility, policy, technology or industry: the future of water is existential, and exclusive to no color of collar. We all have a role to play in shaping what that future looks like. That's why Water 2050 is here, and that's why we're committed to diversity, equity and inclusion. Encouraging people from all backgrounds and walks of life to play a role in conservation and technological innovation is more than good business, it's good stewardship. Because protecting the local water supply and your property is also protecting the planet's most vulnerable resource.