Protecting your pump from the elements requires the right pump cabinet. But with options from custom built houses to aluminum enclosures - what should you be looking for when choosing the best option for your needs? Like choosing between a centrifugal pump and a submersible, different types of pumps provide different capabilities. Here are some factors to consider when choosing the perfect pump cabinet.
Materials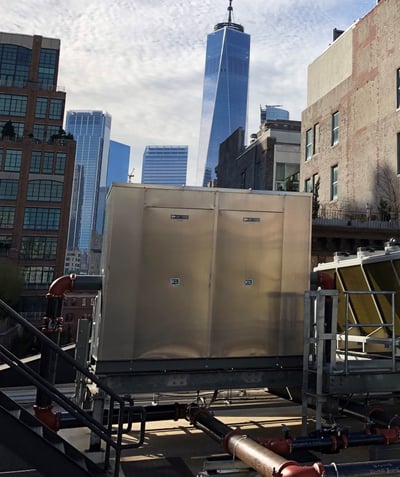 A proper pump cabinet will be made of materials that provide your pump the protection it needs from weather and other potential hazards. High-grade aluminum is both lightweight and provides strength that fiberglass does not. ASSE certified enclosures can help ensure that your pump cabinet protects important motor and pump parts from freezing.
Aesthetics
Smooth, clean lines help a pump cabinet blend into its environment, providing a sleek look to any landscape. Because of its modular design, aluminum pump cabinets are often much smaller than permanent
concrete or block structures, taking up less area than bulky pump houses. Additionally, aluminum pump enclosures can be painted various colors, allowing them to discreetly blend in with plants and other items in the surrounding landscape.
Functionality
Pumps produce a tremendous amount of heat, and often create uncomfortable conditions when enclosed in a pump house. Modular aluminum pump cabinets offer the ability to remove panels to service the pump, providing ventilation and creating a more-comfortable working environment for the servicer.
Penetrations
Aluminum enclosures make it possible to cut any needed holes on-site. All you need is a handheld jigsaw and a template. This is especially true for pump covers. So, an aluminum enclosure that has the piping penetrations cut in the field is the best way to assure accuracy every time.
Accessibility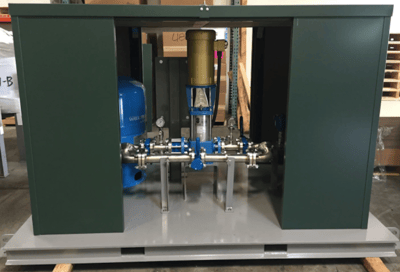 A modular aluminum-paneled pump cabinet is created from individual insulated panels that are quickly assembled on-site and can be easily disassembled if needed. Since they are modular, each panel can easily be swapped out for a door or access panel, allowing for efficient and safe equipment maintenance and repairs. Modular pump cabinets offer the ease of installation and complete accessibility to important parts and pump controls.
In the end, all manufacturers and customers want a simple, streamlined pump cabinet that will provide easy access to their equipment, while keeping them safe and ready to run when needed. Safe-T-Cover can quickly design the perfect pump cabinet to meet your exact specifications. Typically, after providing us all the information necessary for the project, we can provide drawings and specifications within one business day. Our modular design makes it possible to provide an industrial enclosure in almost any size with a variety of options. A modular design means dimensions are fully customizable, along with aesthetic details like color or graphics. Schedule some time with one of our friendly pump cabinet experts to help you with your project.