We get it. You hear custom enclosure and you automatically assume high price, long lead-time and a big hassle. We've all been there. Even so, it's not necessarily true when it comes to equipment enclosures. Click here to learn more about our enclosure prices. We make sure the enclosure meets all your requirements. In order to make sure you get exactly what you need, you should evaluate suppliers for these capabilities:
sizing and design

enclosure options
rapid turnaround
customer service
Sizing and Design
It is key that a custom enclosure is able to fit around your equipment. When the equipment is a 200,000 gallon water tank, that means it has to pretty big. An existing customer recently requested two enclosures to cover a fire water tank. One needed to be 169" wide by 168" long by 96" tall, and the other was a slightly more modest 163" wide by 155" long by 96" tall. Our modular design allows us to machine custom aluminum enclosures in almost any size, so two covers that are 8 foot tall monsters are really no sweat.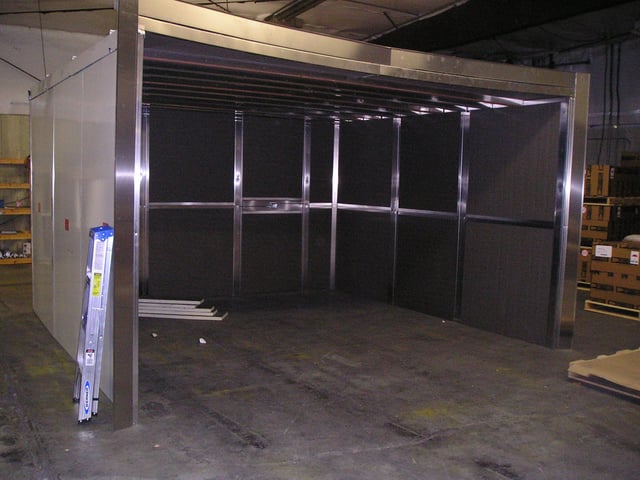 Enclosure Options
In addition to their large size, these two enclosures needed to be mounted to the radius of the 200,000 gallon tank. The customer also requested removable access panels for routine maintenance and component replacement. Additionally, these enclosures include a heater to provide heat to the riser pipes to protect the supply line and return line.
Rapid Turnaround
Since we have worked on similar applications in the past and routinely build custom aluminum enclosures, we were able to quickly produce drawings which addressed the customer's requirements. Safe-T-Cover has in-house experienced engineers who worked closely with the customer to meet all the specific requirements of the application. We are able to provide a quote within half a day, and drawings and specifications within a full day.
---
Want our engineers to help design your custom aluminum enclosure? Click here to get started now.
---
Customer Service
Once the customer signed off on our engineers' designs and was satisfied, we got to work manufacturing their custom industrial enclosures. It only took three weeks from sign-off to on-site delivery. The customer received each enclosure packed into two large boxes with all the hardware needed for assembly. We also took the time to include pictures of the assembled enclosures as well as detailed assembly instructions.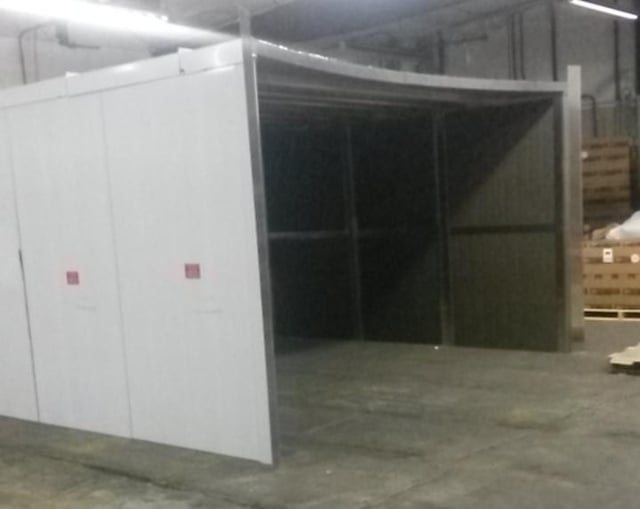 We Make it Easy
It starts with a call or email to one of our in house engineers who have worked on hundreds of custom enclosures. With the use of our extensive catalog of design details, we can quickly alter one to meet your exact specifications. Alternatively, we can create an entirely new design if necessary. Safe-T-Cover can provide a quote within half a day, and drawings and specifications within a full day. Our modular design makes it possible to provide an industrial enclosure in almost any size with a variety of options. Our custom aluminum enclosures are built to provide long term protection to your precious equipment. Remember, if it's worth protecting, it's worth protecting properly.