We get it. You hear custom and you automatically assume high price, long lead-time and a big hassle. We've all been there. Even so, it's not necessarily true when it comes to equipment enclosures. Of course there are suppliers that have methodologies (such as precast concrete or standard fiberglass molds) or business models (high volumes of specific stock sizes for common applications) which are not easily adapted or customized. For them, these assumptions could be true. However, certain enclosure types are actually ideally suited to extensive application specific customization. Click here to find out how much our industrial enclosures cost.
A BIG JOB
Recently, an existing customer called us up and said they needed a couple custom enclosures and they needed them quick. Our engineers worked closely with the customer to design an industrial enclosure for their glycol pump systems. The first box would cover a four pump system with a tangential air separator tank and bladder tank. The second would protect a three pump glycol system with a tangential air separator tank and an expansion tank. Both are to be skid mounted. Designing and manufacturing these two aluminum enclosures would not be a fast and simple task.
A COMPLICATED DESIGN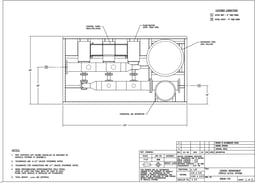 The dimensions for both enclosures make them large enough for multiple people to walk around in. The measurements for the larger one are 71" wide x 175" long x 109" tall. That makes this aluminum box just over nine feet tall! Both industrial enclosures required penetrations for system supply and return lines, hinged doors for access to a control panel, and removable access panels for routine maintenance and component replacement. Each protective cover would have to be able to be mounted to a skid instead of a slab as is typical. For climate control, these two enclosures required louvers to maintain air flow.
All Done in time
Our customer let us know from the beginning that they were in a time crunch. We worked together to perfect the design quickly so that we could deliver in time. We try to ship all of our in stock standard models within 48 hours. All you have to do is ask for a shipping date guarantee. For custom orders, it often takes longer because we have to machine all the separate parts and construct the box to test it. Even with all the specific requirements of this design, we were able to get it out quickly. It ended up taking only three weeks from sign off to on-site delivery. We actually managed to deliver it a day earlier than the customer requested.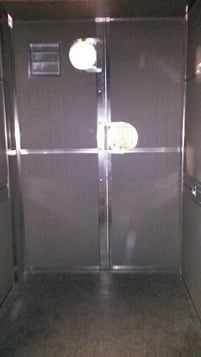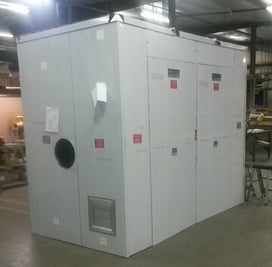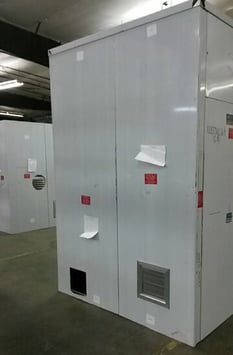 more than backflow preventer covers
Sure, Safe-T-Cover has been manufacturing backflow preventer enclosures for decades. They're our bread and butter. However, our expertise extends to a myriad of other applications. We can talk fire control systems, PRV stations, and of course glycol pump systems. If you've got an idea or some plans we can work with, give us a call and we'll get to work crafting your customized protective cover.
You can also fill out this form and one of our engineers will reach out to you.